*Our proposed new factory building.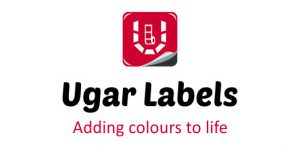 Vikram Printers Pvt. Ltd. is a well-established & highly reputed organization in the printing and packaging industry since 1964. As we face the new millennium there is a constant need for upgradation in printing technology. In order to sustain the cutthroat competition Vikram Printers, a successful name in the printing and packaging arena has adopted the latest and advanced technology. We believe, "Greater the technology higher the advantage."  We are happy and proud to announce the launch of our new division Ugar Labels Pvt. Ltd. As the name suggests this is the label printing arm of Vikram Printers. This new label division is a shot in the arm for our branding and packaging solutions.
Vikram Printers Pvt Ltd
31 & 34, Parvati Industrial Estate,
Pune-Satara Road,
Pune – 411 009
Call
020 – 2422 0890, 2422 8905, 2422 6314
Email
sales@vikramprinters.co.in
Vikram Printers Pvt. Ltd.
31 & 34, Parvati Industrial Estate,
Pune-Satara Road,
Pune – 411 009
Call
Sales - 9325009520
020 – 2422 0890, 2422 8905, 2422 6314

Email
sales@vikramprinters.co.in